God's Mountain an angel born from the ruins of Naples
God's Mountain. An angel born from the ruins of Naples
Montedidio an angel born from the ruins of Naples is a short story-like novel written in 2002 by the Italian Erri de Luca. Tenderly narrates the swift transition from childhood to adulthood of a child in a harsh world whose only protection comes from the solidarity among the poor.  
Montedidio, one of the oldest and poorest neighbourhoods in old Naples, is the gateway to the popular and proud Quartiere spagnolo. The protagonist, who has just turned thirteen, soon finds himself confronted with his mother's insidious illness, the intrigue of first love, the abuses of those who have a little power over others, and the inescapable reality of work from early adolescence onwards. Fortunately, to guide him, Mr. Rafaniello, the neighbourhood's old and altruistic hunchback cobbler, always has a story to tell him, full of clues to help him find the courage to face difficulties. There are feathers growing from the humps on his back that anticipate the wings with which he will soon take flight. By then, our young protagonist must have grown up very quickly in the maze of streets and dangers of a city, Naples, which has become a living symbol of a lost childhood. 
God's Mountain an angel born from the ruins of Naples is a great book.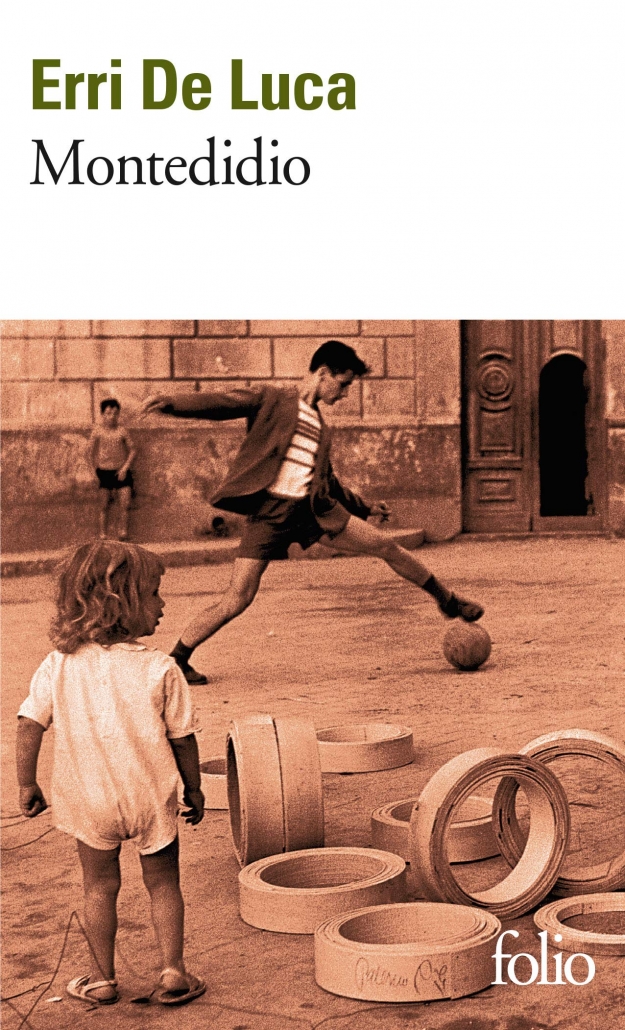 The author
Erri de Luca says he has been a compulsive reader since early childhood. Even then he became passionate about Old Testament narratives, having published Italian translations of Ecclesiastes, Genesis, Exodus and the Book of Jonah. For many years, he worked as a bricklayer, airport runway operator or humanitarian aid truck driver during the war in Yugoslavia. He is also what we might call a language geek, being fluent in ancient Hebrew, Yiddish, Russian and Swahili, as well as Italian and the Neapolitan dialect. God's Mountain has been translated into eleven languages.
"Who reads ten centuries of history and doesn't close it when they see the same things with a different date?"
León Felipe
Read books: use the master key that opens every door
For as long as the world has existed and people have inhabited and travelled it, basically the same things have always happened, one generation after another. Since ancient times, books have been telling stories with their unhurried voice. Literature is the sharp and infallible microscope invented by human beings to look at themselves in the mirror of their conscience without being able to look away. The kaleidoscopic truth of literature hypnotises like an abyss and liberates like someone growing wings. Do you want to learn more? Read books. Do you hope to understand current affairs beyond their superficial disguise? Read books. Do you feel like a puppet in the gullible and indistinct daily crowd? Read books.
https://www.tradandgo.com/wp-content/uploads/2023/02/81pHVntmGL-min.jpeg
2102
1276
Agencia de Traducción
https://www.tradandgo.com/wp-content/uploads/2023/01/Diseno-sin-titulo-2-min.png
Agencia de Traducción
2023-02-27 22:33:14
2023-03-06 13:07:27
God's Mountain an angel born from the ruins of Naples